2003 Blanks: Red
February 28, 2012
Concluding the 2003 Blanks series (for now) is "Red".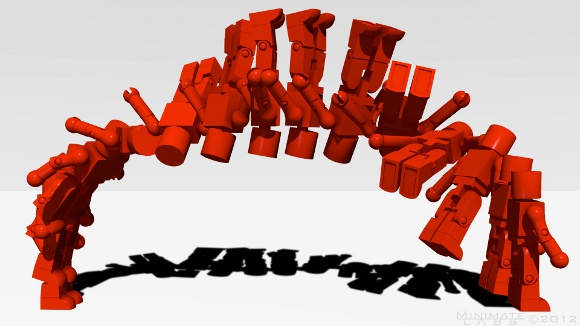 It's a bit of stretch for this image to fit the theme. But it seems to work if you don't think about it too hard..or if you are a recent recipient of light head trauma.

2003 Blanks: Yellow
February 20, 2012
The 2003 Blanks series continues with "Yellow".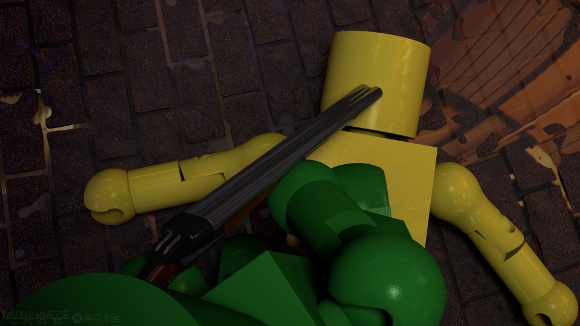 The pavers and reflections came out really nice in this render. I ended up using one of my Vegas photos for the environment map, it really seemed to fit the theme.

2003 Blanks: Green
January 24, 2012
Time for something a little different. I'm starting a series of Minimate images titled "2003 Blanks". The name comes from the common description of the first batch of two-inch promotional Minimates released in 2003. Coming
in
four
different
colors
, these were no-frills Minimates without printing apart from the occasional copyright line.
Here's the first image, titled "Green".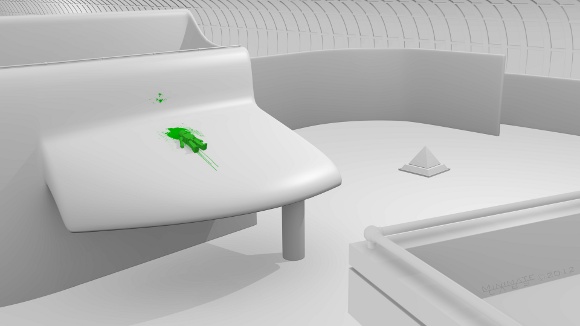 (Click img for larger version.)

Metal Minimate
October 3, 2010
What do you get when you combine a 3D model with an emerging technology?
Read More...

Robot Assembly Render
June 13, 2010
After spending the last couple of weeks on this Minimate animation I've realized that it might be a bit more than I can handle right now. There's probably a good four minutes of storyboards all layed out. The scene and characters are all modeled and textured. Unfortunately, I'm running into problems with the animation process. Things that should be simple and straight-forward aren't working properly for me.
It's not the end of the world, I think I just made some mistakes early in the process that weren't apparent until now. The bad part is that I don't know what those were. So instead of starting over and repeating my mistakes, I'm going to scale back and accomplish smaller projects like a creating a Wolverine with functioning claws, Cyclops with an optic blast, Banner transforming into Hulk. Try to learn something from each little success.
I'm not scrapping the large animation project either. I'm just postponing it until I have more experience. Here's one of the many test renders I made for it.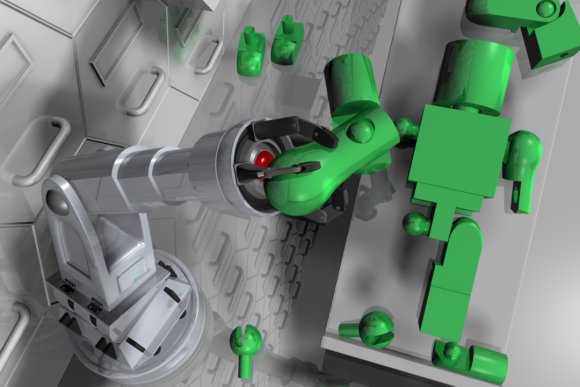 Click the image for a 1080x720 version.

Basic Model Renders
May 27, 2010
The next few posts will be about the 3D Minimate model I created in Blender. This first one has a group of images from my earliest saved renders. By this point the model was basically complete so I wanted to get a good turnaround view. The camera circled the Minimate about three times, slowly moving down over the course of 300 frames.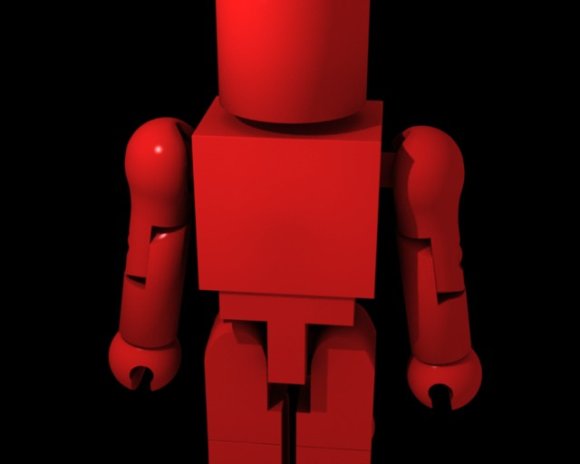 Being new to Blender I was using most of the default settings. By default, it dumps all renders out to a temporary folder and the filenames are simply the frame numbers. With these settings it is very easy to overwrite old renders. That's why I no longer have the full turnaround.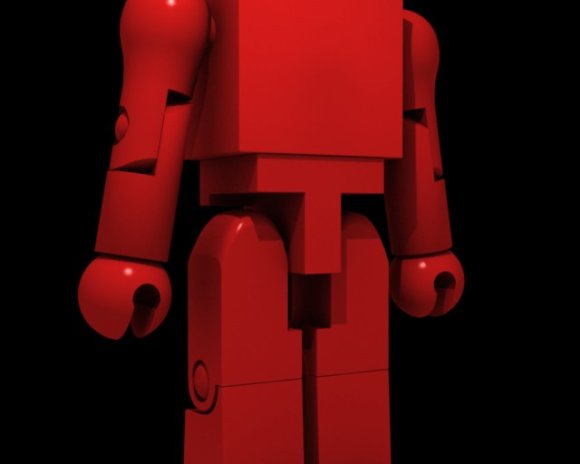 Of course I could just set up the scene and re-render it, but I've tweaked the model quite a bit since then. During the animating process I found a lot of little things that didn't look quite right. The arms had flicker due to smoothing issues, the hands had shading problems, and the legs had normals flipped in odd ways.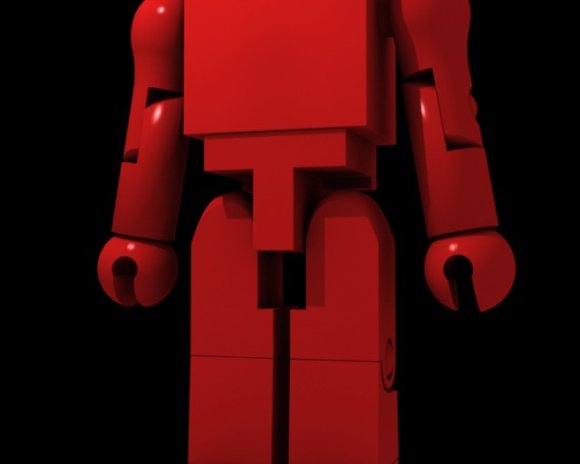 You'll notice the feet are the old pre-C3 style. I knew the first character I was going to animate was the iconic Wave 2 Spider-Man. Sure, there have been other Spideys with holed feet but not this one.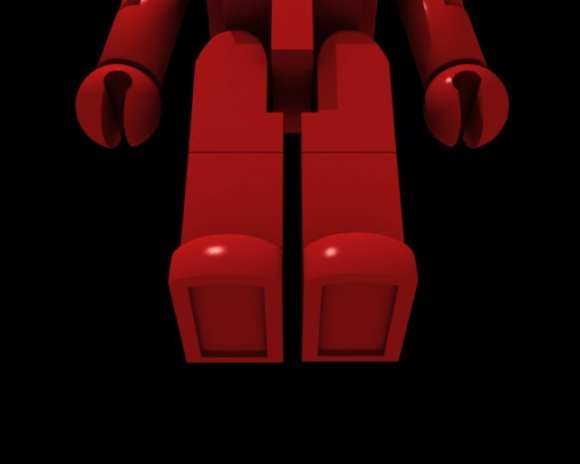 Next up, materials.

Stop Motion Experiment 1 - Red Lift
February 11, 2010
I like to use the descriptor 'experiment' for a lot of the things I do. It really helps to displace responsibility for my actions. You can get away with a lot of crappy stuff if you call it an 'experiment'. You were just messing around, seeing what you could do. You weren't
trying
to make anything good. If it's good, cool. If it sucks, it doesn't matter.
The perfect cop-out.
I learned some valuable lessons from this initial stop-motion project:
It's very important to lock down your camera's tripod.
It's very important to lock down your subject matter.
Pet's should be isolated for the duration of the shoot.
Crouching is not comfortable for long periods of time.
Make sure subject is in focus.
Pants are optional.
Dancing is forbidden!
I though I had everything fairly secure and there wasn't going to be much jitter. After assembling the frames, I found I was obviously quite wrong. I thought about reshooting or modifiying the frames, but after working with it I realized the subject matter didn't warrant the extra effort. It just wasn't interesting enough to devote more time to. There was no vision.
I intend the next one to be much more interesting.