Site 23-Baker: Foundation
May 29, 2011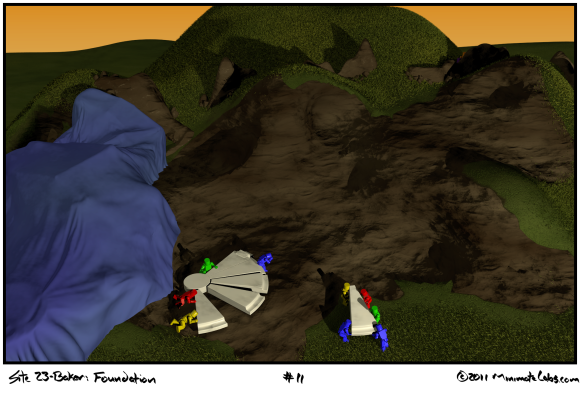 More lifting, more cloth simulation, more sunset. Maybe I'm out of ideas?

Site 23-Baker: Preparation
May 25, 2011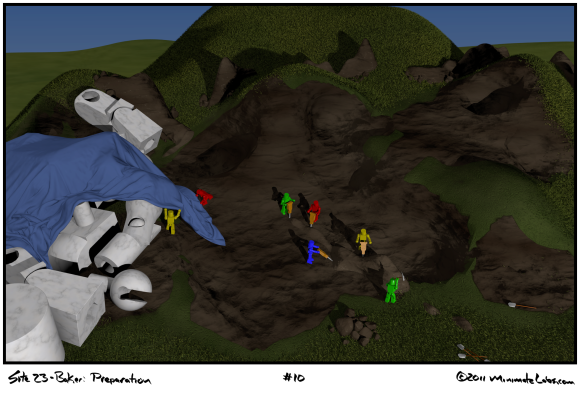 Good thing they finished. I was running out of words for
'pulling something out of the ground'
.
This image shows some of the cloth simulation abilities of blender. I can drape it over objects to get a natural flow much easier than trying to manipulate it manually.

Site 23-Baker: Disinterment
May 18, 2011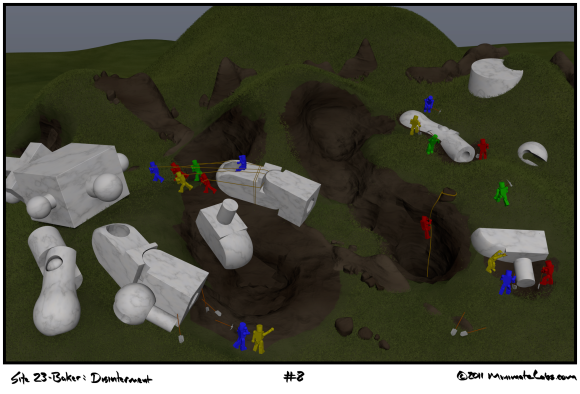 Same way the pyramids were built. With massive, massive whips.

Site 23-Baker: Extraction
May 15, 2011
Be careful, a Skittles commercial may break out at any time.

Site 23-Baker: Excavation
May 11, 2011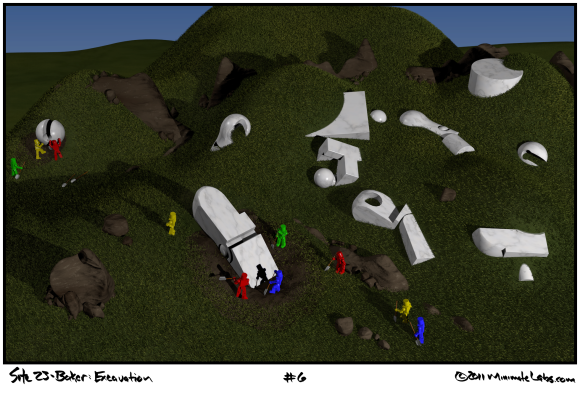 Couple of shovels, couple of strong arms, how hard could it be?